FISHFINDING BASICS
GET IN THE GAME
EVERYONE REMEMBERS THAT FIRST CATCH
The line tightens. The rod bends. The excitement as you reel in the fish. In those few moments, a passion for fishing is born. From fishing with friends, family, or just alone with your thoughts, there is something pure about fishing. Taking in the fresh air, warm sun, a cool breeze, the sound of water lapping against the boat – you were made for moments like this. It's peaceful. It's great to be out on the water.
We would like to join you on that journey, so we have created this guide to bring to light some aspects of fishing you may not be familiar with – or haven't thought about in a long time.
HOW DOES TECHNOLOGY HELP?
Lowrance fishfinder/chartplotter displays come with built-in sonar (fishfinding) and navigation (chartplotter or GPS Plotter) capability. Most displays come with a transducer and preloaded mapping, but some are available without a transducer and with basic, non-mapping GPS plotter navigation.
DISCOVER FISH FINDER BASICS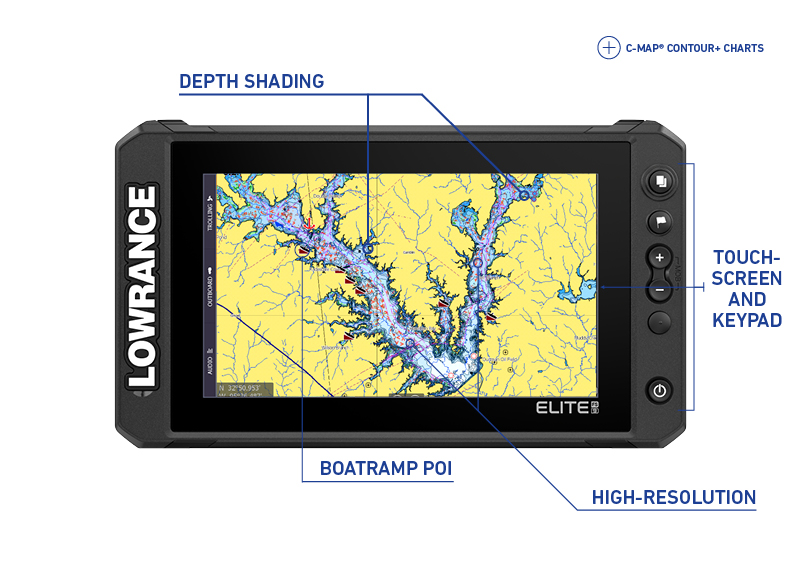 Discover how Chartplotter and Fishfinder displays play an essential part of fishing, helping you navigate safely, find the right spots and see your different sonar views, and ultimately helping you to find and catch more fish. But which type is right for you?
DISCOVER SONAR BASICS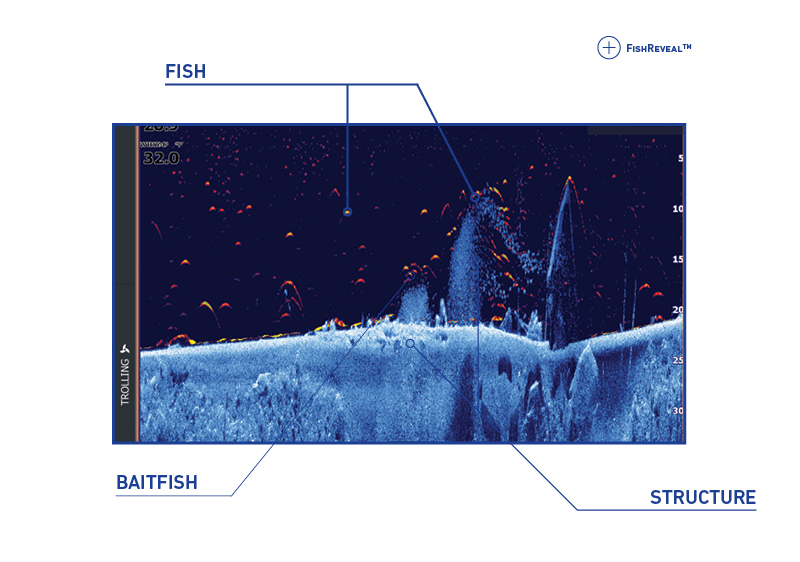 From freshwater to saltwater, sonar is an essential tool to seeing what is happening below the water, using them will help you identify and strike the right spots. There is a wide choice of sonar options, in this section we break down the differences, to help identify which one is best for you and your type of fishing.
FREQUENTLY ASKED QUESTIONS
Have a technical question you are looking to answer? The Lowrance Knowledge base is a quick and easy tool to find answers and technical advice to any questions that may arise when using any our products.
BORN IN 1957
Lowrance opened the door for the recreational fish-finding electronics industry in 1957 when founder Darrel Lowrance created the first consumer fishfinder.
From the world's first consumer fishfinder — the FISH LO-K-TOR — to the world's best fishfinder — HDS LIVE — Lowrance fishfinders have been used by more anglers than any other brand in history.
Whether you fish ponds, lakes, inshore-coastal flats, tidal rivers or offshore, Lowrance fishfinder/chartplotters will make it easier for you to find more fish, so you can make the most of your time on the water.
THE CHOICE OF PROFESSIONAL ANGLERS
More professional anglers use Lowrance than any other brand because when money is on the line and catching fish matters, they can count on Lowrance sonar. Lowrance Pros have won both MLF Redcrest Tournament Championships, both MLF points championships, the 2020 FLW Rookie and Angler of the Year Awards, plus seven of the last nine Bassmaster Classics.