Tulsa, Okla. – Lowrance®, a world-leader in fishing electronics since 1957, congratulates Lowrance pro angler Dustin Connell on his victory at the Major League Fishing (MLF) Bass Pro Tour Favorite Fishing Stage Three Championship on Lewis Smith Lake in Cullman, Ala., March 2-7, 2022.
Equipped with the Ultimate Fishing System, including HDS LIVE displays and ActiveTarget™ Live Sonar, Connell claimed the trophy and $100,000 with a final-day total of 33 fish, weighing 71 pounds, 2 ounces.
"To win this, in my home state, means the world to me," said Connell. "I caught a lot of my fish using Lowrance ActiveTarget. It is my favorite way to fish, and I've won two trophies using it."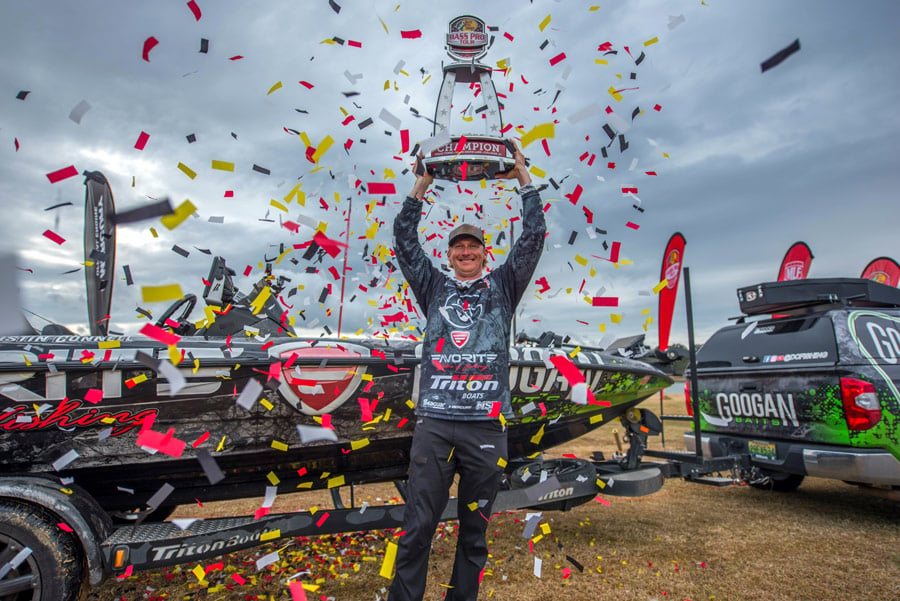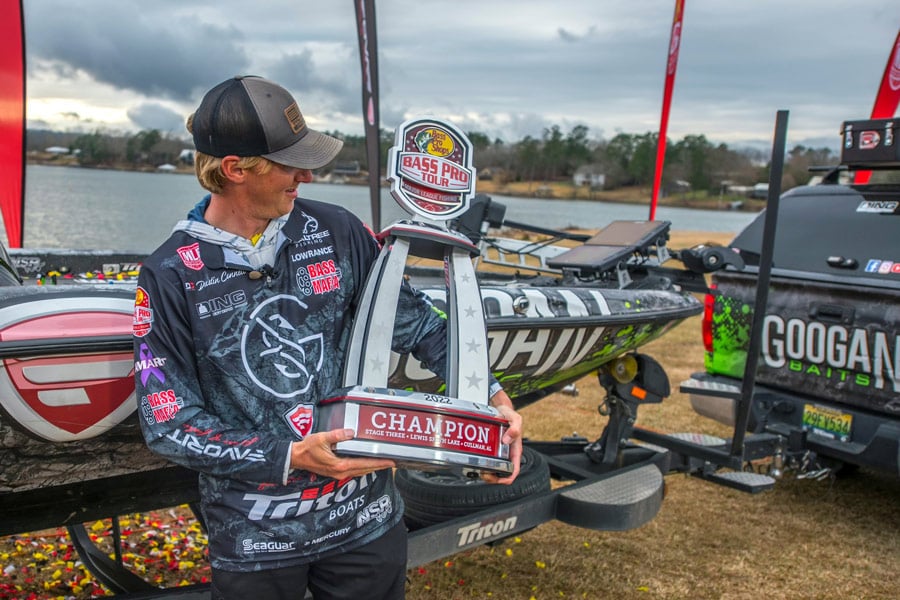 A Clanton, Ala., native, Connell started his professional fishing career in 2017 and has quickly racked up more than 15 Top 10 finishes. Highlights of his career include the Elite Series Rookie of the Year honors in 2017 and the Redcrest 2021 title at Lake Eufaula, Ala.
Once again, Lowrance pro anglers delivered a strong showing in this third MLF Bass Pro Tour event of the season – finishing with eight of the Top 10 places, including Jordan Lee earning second place.
The MLF Bass Pro Tour continues March 23-27 at Grand Lake O' The Cherokees in Oklahoma with the Redcrest Championship, where the top 41 competitors from the 2021 Bass Pro Tour season will compete. More anglers fishing the Redcrest use Lowrance than all other fishing-electronics brands combined.