WHAT'S THE BEST CHARTPLOTTER FOR YOU?
There are many different types of fishfinders and Chartplotters available, so deciding which one is right for you, your boat and the type of fishing is not always easy. Here we have outlined a few of the basics to make it easier to know what to look out for and why.
DISPLAY SIZE AND TYPE
Lowrance fishfinder/chartplotters are available with screen sizes ranging from 5- to 16-inches. Displays are offered with multi-touch touchscreens or standard non-touch displays controlled by a keypad. Touchscreen models offer full operation via touchscreen, keypad or both.

SCREEN SIZE
Bigger isn't always better as one of the primary considerations when choosing a screen size is the available mounting space at the desired mounting location. Bigger screens are easier to see, but check the fit at your mounting location first.

SCREEN TYPE
Screens with premium In-Plane Switching (IPS) technology offer extreme viewing angles, superior clarity and are visible through polarized sunglasses. Most Lowrance displays have non-IPS, high-resolution SolarMAX screens with superb clarity and color.
SPEED
Just like a computer – a faster processor yields smoother operation. With a fishfinder/chartplotter that translates to responsive menus, faster sonar updates and quicker chart redraws; all factors that make your time on the water more enjoyable.
SETUP
With Lowrance, setup is easy with high-powered sonar ready to go right out of the box and a preloaded map providing all the chart detail you need – with nothing more to buy. Just install your system and head to the water, or expand your system, choosing from a wide-range of networkable accessories.
COMPATIBILITY
Displays offer compatibility with a wide range of products that will enhance your system from the trolling motors and shallow water anchors to third-party chart providers and entertainment options.
MAPPING
Mapping is a key part of a display: some offer preloaded charts, others a basic chart with upgrade options from map suppliers. Either way, whether on a lake or on the sea they are imperative for navigation, locating and finding the right fishing locations and being able to get there safely.
There are also many charting features in themselves to look out for which can aid the navigation and fishing features - as an example depth shading can help easily identify key fishing locations.
Lowrance uses preloaded C-MAP charts that not only make navigation safer, but also make it easier for you to find areas to fish. Quickly pinpoint areas fish like to hide, like ditches, drops-offs, points, submerged roads, and spend less time looking for a fishing spot and more time fishing. If you encounter uncharted areas, use Genesis Live real-time mapping – available on all Lowrance displays – to create your own charts, down to 1/2-foot contours.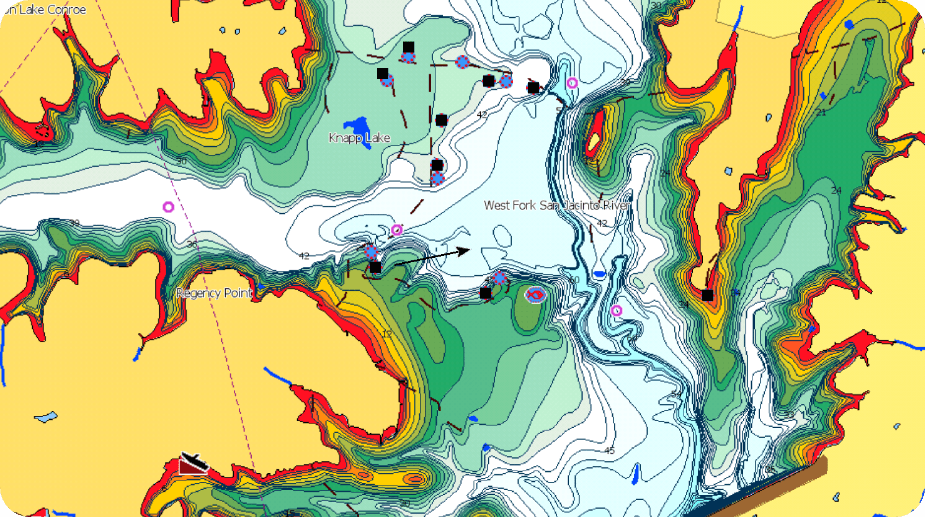 Contour+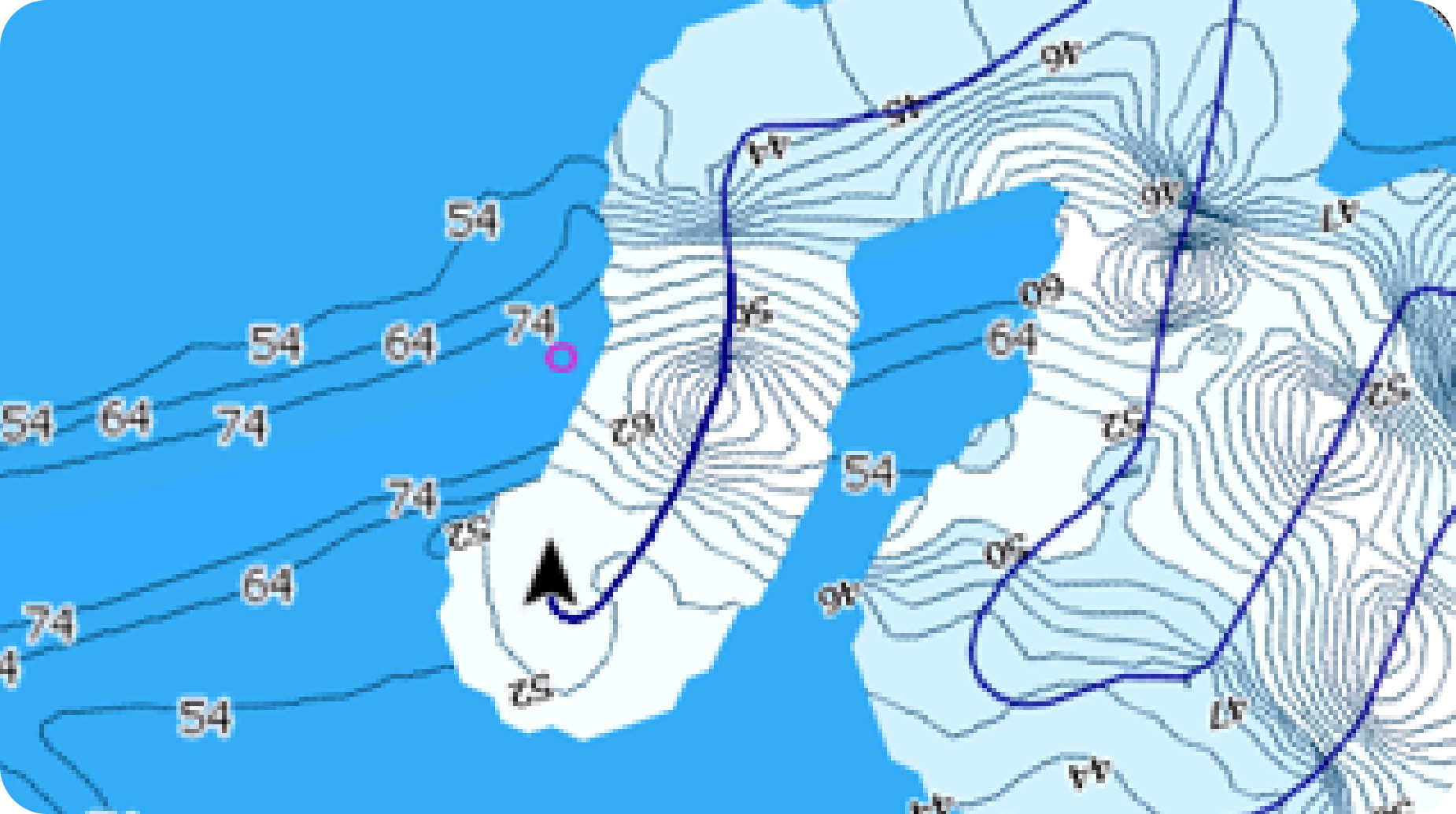 Genesis Live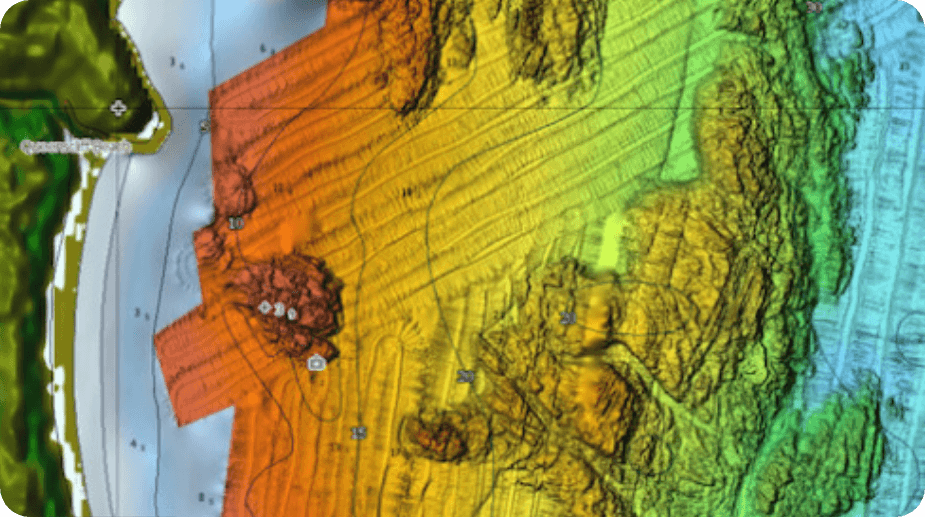 Reveal
FEATURES
If you have an idea of what functions you want on your system, check out the table below to see which system will best suit your needs.
Lowrance CHIRP Sonar: See fish with greater clarity, even in tight schools or close to the bottom.

FishReveal: Easier to recognize fish with best of CHIRP and DownScan Imaging

DownScan Imaging:

View picture-like images of structure beneath the boat

SideScan: Cover water quickly, simultaneously scanning large areas to each side of boat

Active Imaging 3-in-1:

Get CHIRP/SideScan/DownScan Imaging from one transducer

StructureScan 3D:

Know where fish are located in relation to the boat with real-world 3D view

ActiveTarget:

Watch fish move and react to your lure in real time

Preloaded C-MAP Chart:

Find key fishing areas faster with high-detail built-in charts

Touchscreen (Multitouch):

Easy to use – very similar to using a smartphone

Genesis Live Mapping:

Create your own maps of uncharted areas onscreen in real-time

Ethernet:

Share sonar and chart data, receive SiriusXM® weather/audio data

NMEA 2000®:

Connects a wide range of marine sensors and accessories to a display

Wireless/Bluetooth:

Easy software updates, enables use of Power-Pole® anchors

Call/Text Notifications:

Never miss a call or text with on-display pop-up notifications

SonicHub2:

Control AM/FM, mp3, Bluetooth audio from display; supports video playback

WM-4 SiriusXM Weather/Audio: View live weather radar on your display, plus get access to 140+ audio channels
Ghost Trolling Motor:

Fish all day with more power/efficiency; move in closer to fish with silent operation

Outboard Pilot:

Select your route and let the Outboard Pilot take you there
Engine/Data Sensors:

See all your engine data in one place – on your touchscreen

Radar Connectivity

: Enjoy safer navigation, follow flocks of birds to find fish offshore

Video Input

: View video from a fish camera or smart device on HDS LIVE 16/12

Dual Channel CHIRP:

Track two separate portions of the water column at the same time via splitscreen
*Excludes non-mapping HOOK Reveal GPS Plotters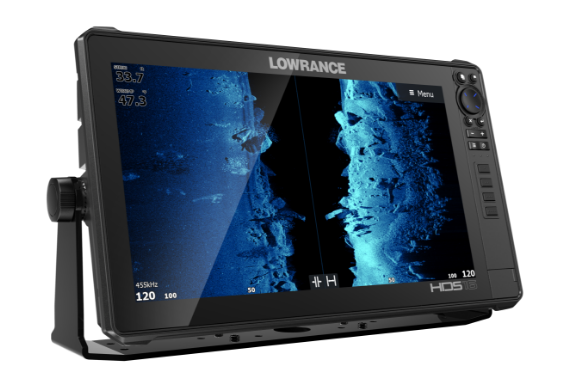 The heart of the Ultimate Fishing System, HDS LIVE combines the brightest and clearest views of fish and structure with powerful fish-finding tools. View sonar in high definition with SolarMAX™ HD IPS touchscreens and find more fish with C-MAP® Contour+ mapping, high-resolution ActiveTarget™ Live Sonar and Active Imaging™ 3-in-1.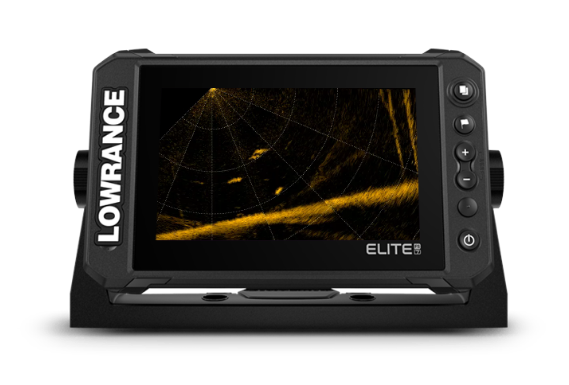 Elite FS gives anglers access to the full line-up of Lowrance fishfinding tools – including ActiveTarget™ Live Sonar, Active Imaging™ and preloaded C-MAP Contour+ charts – to help you make the most of your time on the water.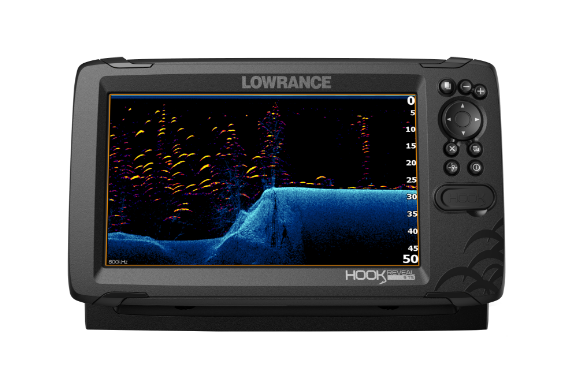 Experienced anglers like HOOK Reveal's powerful fish-finding sonar and the best preleaded chart in its category, but the series is also the easiest-to-use on the market, making it the perfect choice for inexperienced anglers.
KEY SYSTEM EQUIPMENT TO CONSIDER
Chartplotters are compatible with a wide selection of Lowrance products
Radar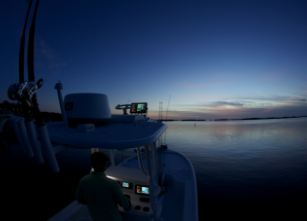 From detecting large ocean going vessels to picking out small, low-to-the-water kayaks, Lowrance offers radar that delivers clear and precise imaging of shorelines, navigation buoys, floating debris, current weather conditions, marinas and other structures along with boats.
Ghost Trolling Motor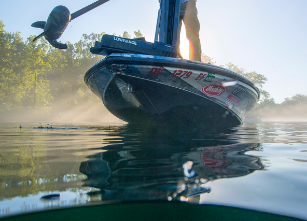 One of the most common additions to a fishing system, trolling motors allow you to quietly move your boat into fishing areas without spooking the fish with the boat's big motor. The Lowrance Ghost trolling motor delivers the quietest, most powerful performance delivering a full day of fishing.
VHF/AIS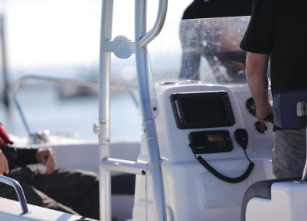 You can reduce your risk of collision on the water by equipping your boat with Lowrance AIS (Automatic Identification System) capability and can always stay in contact with VHF radio.
Power-Pole®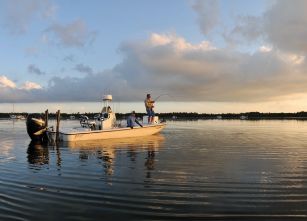 Power-Pole® anchors give anglers the capability to quickly drop anchor in shallow areas using the touchscreen of Lowrance HDS LIVE and Elite FS displays.
Audio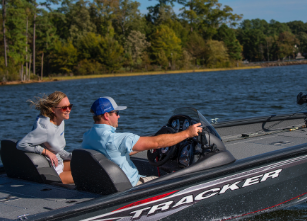 Round out your boat's system with Bluetooth® audio streaming, video and audio playback from the SonicHub2 or add a WM-4 Satellite Receiver with a SiriusXM® weather and audio subscription to stay weather aware and get discounted access to up to 140 audio channels.
FISHFINDER/CHARTPLOTTER TIPS
Check out some of the most popular basics of chartplotter and fishfinder videos on our YouTube Channel
How to Rig a Kayak with HOOK Reveal
POPULAR PAGES
Check out some of the most popular pages on our website to learn more about Chartplotters and Fishfinders.