Tulsa, Okla. – Lowrance®, a world-leading brand in fishing electronics since 1957, announced today the Ghost freshwater trolling motor has been named co-winner of the DAME Design Award in the category 'Machinery, Propulsion, Mechanical and Electrical Systems and Fittings' at METSTRADE on Tuesday, November 19, 2019.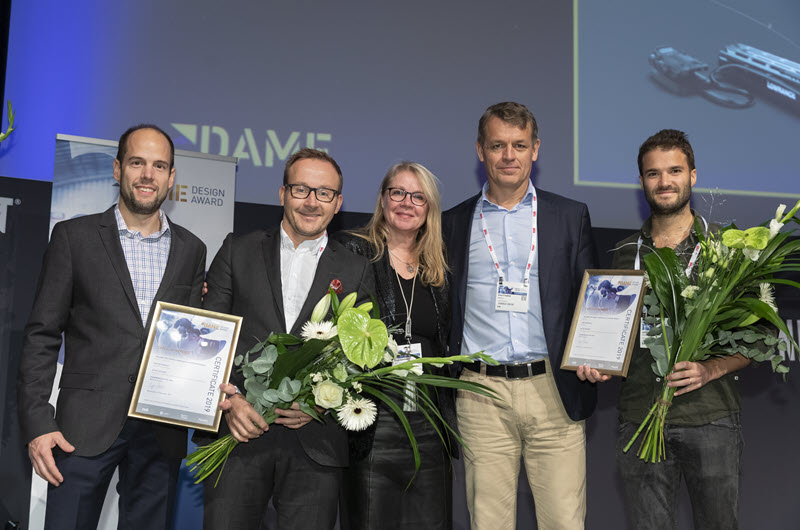 "This recognition is a great testament to all the team behind Ghost and the hard work that has gone on behind the scenes to get this innovative new product to market," said Lowrance Brand Lead, Julian Harvie.
On selecting the Lowrance Ghost freshwater trolling motor, judges said, "Ghost appears to have had every last detail of its performance pored over by its designers, from the way it functions and the noise it emits, through to its programmable foot controller."
Reliable, rugged and built to last, the new ultra-quiet Lowrance Ghost freshwater trolling motor has a newly designed brushless motor with the most thrust and the longest run time of any trolling motor on the market*, plus other benefits including integrated Lowrance sonar options, waypoint anchoring and an industry-leading three-year warranty. The combination of reliability, power, efficiency and quiet performance give the Ghost freshwater trolling motor a winning combination that ticks all the boxes for what anglers want in a premium trolling motor.
Ghost, along with all the nominated products, is on display in the DAME – Design Award presentation, which is part of the I-nnovationLAB in hall 6.
The DAME Design Award is the third accolade Ghost has received since Lowrance revealed the trolling motor to the market in July of this year. Ghost freshwater trolling motor won Gold at The Best Design Awards in New Zealand and Best in Show in the New Product Showcase at the Northern Wholesale Marine Show, Minnesota.
*Disclaimer: All claims made on Ghost capabilities are based on internal testing results undertaken against market leading trolling motors as of June 2019.
For the complete overview of the nominated products, visit: www.metstrade.com/innovation/dame-nominees/.
For more information about the Lowrance Ghost freshwater trolling motor, visit:
www.lowrance.com/ghost-trolling-motor/ and for more information about Lowrance products, visit www.lowrance.com.