Tulsa, Okla. – Lowrance®, a world-leader in fishing electronics since 1957, announced today Lowrance pro angler Jordan Lee clinched the Major League Fishing (MLF) Bass Pro Tour Points Championship at the Covercraft Stage Five event in Sturgeon Bay, Wis., held July 10-15, 2020. It is the second consecutive season a Lowrance Pro has won the total points title. Edwin Evers won the points championship in 2019, the inaugural season of the MLF Bass Pro Tour.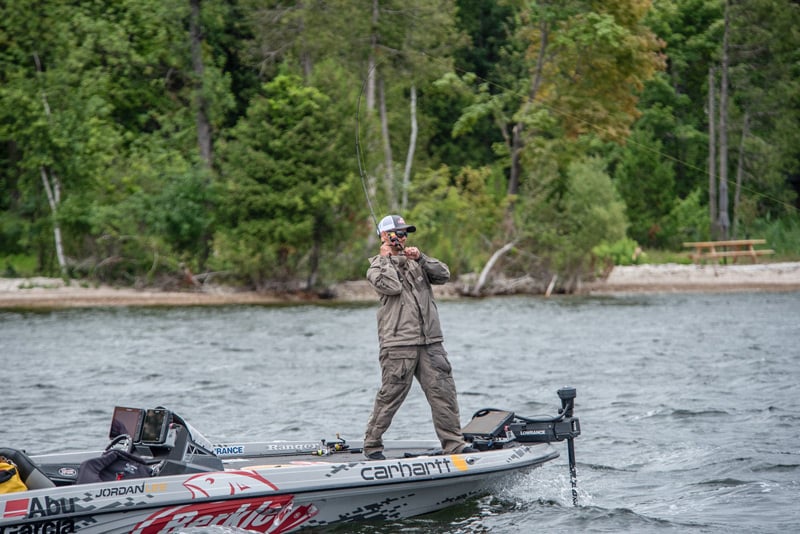 Going into the Stage 5 Event this week – once again with his boat featuring Lowrance HDS LIVE displays and Ghost trolling motor – Lee held a nine-point lead in overall points. He secured the points title during the Knockout Round with a 94-pound haul. He finished the Stage Five event in fourth place, catching 79-pounds, 7-ounces on the final day.
The Bass Pro Tour Points Title adds another championship to Lee's impressive resume, which includes winning the first ever MLF Bass Pro Tour event in Kissimmee, Fla., and being one of only three anglers in history to win back-to-back Bassmaster Classics. Lee has piled up an astounding percentage of Top 10s in his short career: 35 percent in tour-level tournaments in five years. He was the 2014 Bassmaster College Series Bracket Champion and is one of the youngest-ever members of the $1 Million Club.
"We are very proud of all of our Lowrance pros for consistently delivering championship results, regardless of the format or conditions of the event," said Knut Frostad, CEO, Navico. "Jordan Lee just added another incredible accomplishment to his outstanding record, and the whole Lowrance team congratulates him on his continued success."