The latest Lowrance sonar systems are undoubtedly front runners in modern day sounder technology and you only need to sit down and take a closer look to see why. I had long persisted with an outdated Lowrance HDS Gen2 10 inch sounder that had admittedly caught us plenty of fish over what I would approximate to be a 6-7 year lifespan. For this very reason the need for an upgrade had never really crossed my mind, I mean what else could I possibly be missing out on?
After speaking to and fishing with a few mates running the new HDS Live units and seeing what they were capable of however it was fair to say that I had sounder envy, and something had to be done about it!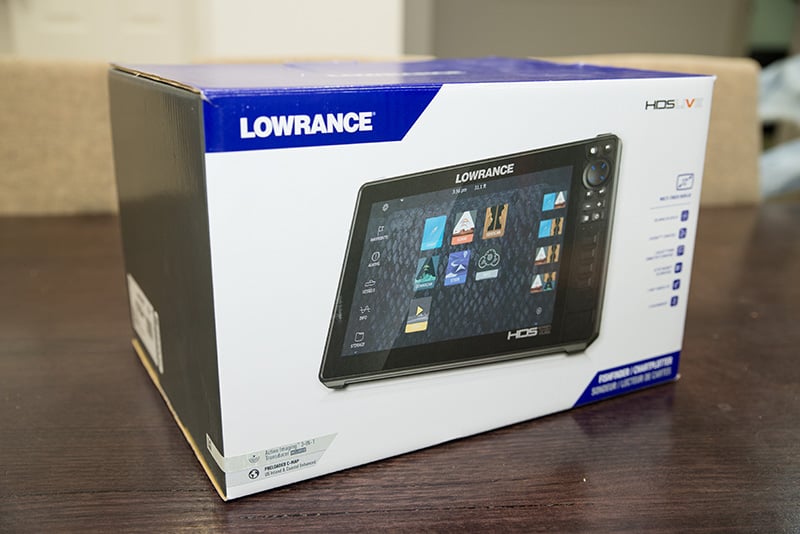 What immediately impressed me in my exposure to the HDS Live was the clarity in target separation which has progressed in leaps and bounds since the days of my old Gen 2 version. This would greatly assist in areas that we frequent that contain notable bottom structure and tight schooling fish where differentiating between the two is paramount for results.
The inclusion of Lowrance CHIRP sonar and overall better software have greatly assisted with this however I also couldn't overlook the screen resolution improvements. A 1280 x 800 pixel display on the Live 12 compared to 600 x 800 on the old HDS Gen2 is certainly a massive jump up in quality. Throw in the Live's high definition SolarMAX screen that is capable of being viewed in direct sunlight and with polarised sunnies on at any angle and it quickly became even more evident that I really was running behind with the times.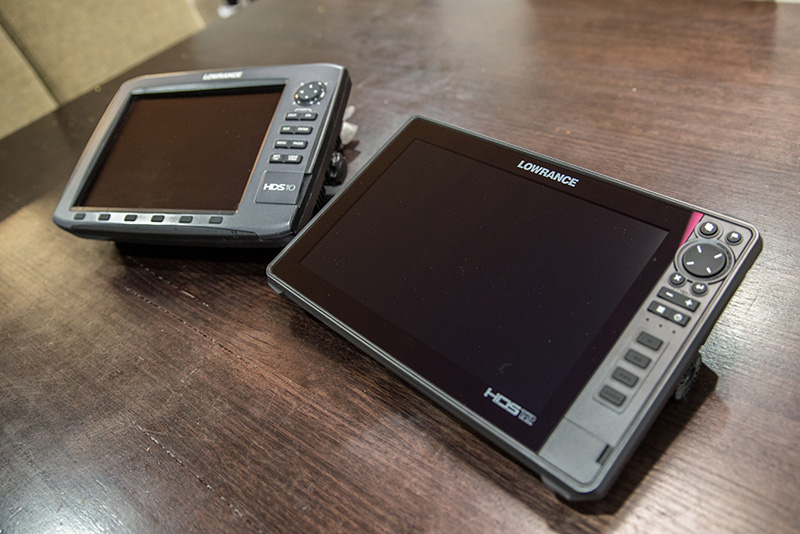 I had never owned a touch screen system so this was a feature I was looking forward to with eagerness however I was also mindful of maintaining manual control keys. The latter would be beneficial in operating the head unit when driving, fishing in rough weather or when your hands were wet or dirty and thankfully the HDS Live ticked this box with a slimline panel design installed on the driver's side of the head unit.
The pinch to zoom functionality and the grab and drag capabilities of a touch screen unit were exciting prospects and likely to be a lot less painful and clunky compared to the old unit system. And with Lowrance's super-fast quad core processor installed in the 12 inch Live there was unlikely to be any lag time whatsoever with extreme responsiveness literally at your fingertips. You could easily appreciate here that the more I investigated the excitement levels continued to grow even more rapidly.
Head unit size was one of the main considerations when contemplating a sounder upgrade as when it comes to this sort of stuff size definitely is better in my opinion. I must admit I was still a little apprehensive when committing to the upgrade with some uncertainty around whether the larger unit would actually fit in the first place. But with a heck of a lot more mounting options and hardware available these days I knew I would simply make it work. There was no backing out at this point.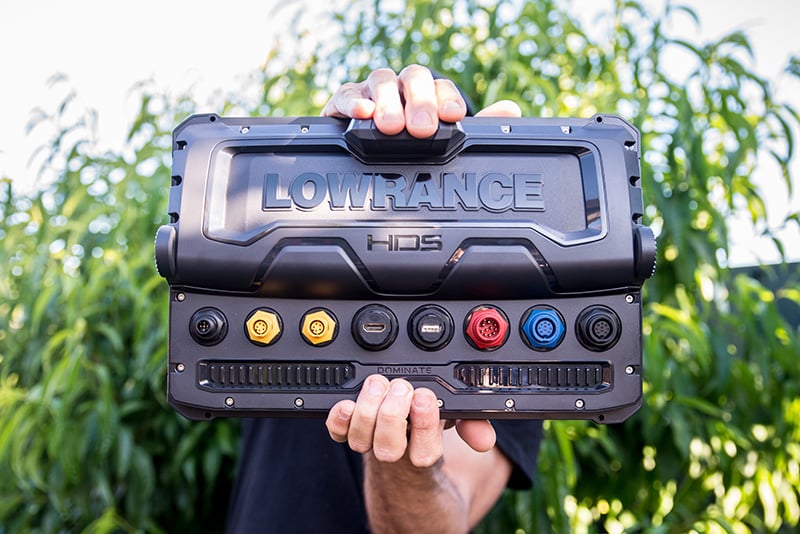 We do a lot of fishing that requires multiple split screens to run mapping, DownScan, SideScan and even traditional sonar at the same time. And naturally a larger 12 inch screen will give overall better visibility across all of these areas. After researching the specs a little more I realised that the Live 12 screen could even be split up to six ways which was a massive improvement on my Gen2 that was limited to only four windows. Expanding even further on this was the ability to personalise the screen configuration better. The one thing I disliked with my old sounder is when splitting up the screen into windows I was unable to run the side scan in a horizontal format across the full width of the screen. It was instead limited to a vertical configuration which really hampered visibility. This was rectified in later HDS models and I truly would be able to spread the side scan's wings on the Live 12 system across a larger screen size to boot.
Networking capabilities with the Live are basically endless with the capacity to connect all sorts of devices and additional units including both plug and play and integrated wireless options. This notably includes Bluetooth, USB and HDMI opportunities with smartphone control and video integration also possible whilst Wi-Fi connectivity provides hassle free software updates and wireless information sharing across multiple units if required.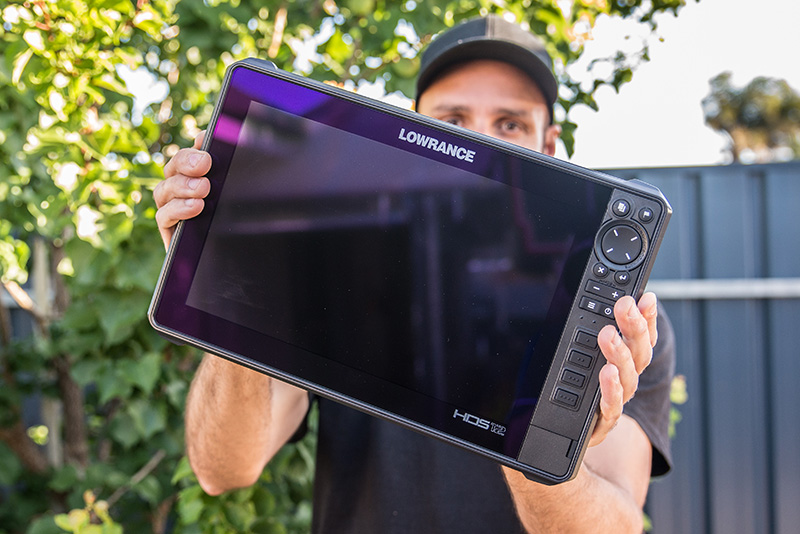 These are mostly options that I never had available previously and my mouth was certainly watering at the prospects that this piece of tech could open up for myself and my fishing exploits. That false sense of security that develops with a sounder that has served you well over many years had quickly diminished and I'm glad it did because you truly don't know what you could be missing out on from both a fishing and functionality perspective. The grass isn't always greener on the other side but in the world of sonar electronics it's certainly hard to support this statement. For me the decision to upgrade to a HDS Live system ended up being quite a simple one in the end. It was just a matter of setting aside some time for the installation process, but stay tuned for that!